Get Ready For Summer
Welcome to the first post of The Cr8joi Summer Edition. In this series, we are going to organize ourselves and children for a joyFULL Summer.
As Summer approaches it's quite normal to feel excited and overwhelmed simultaneously. Let's be honest, there is a heavy mental load sliding into Summer.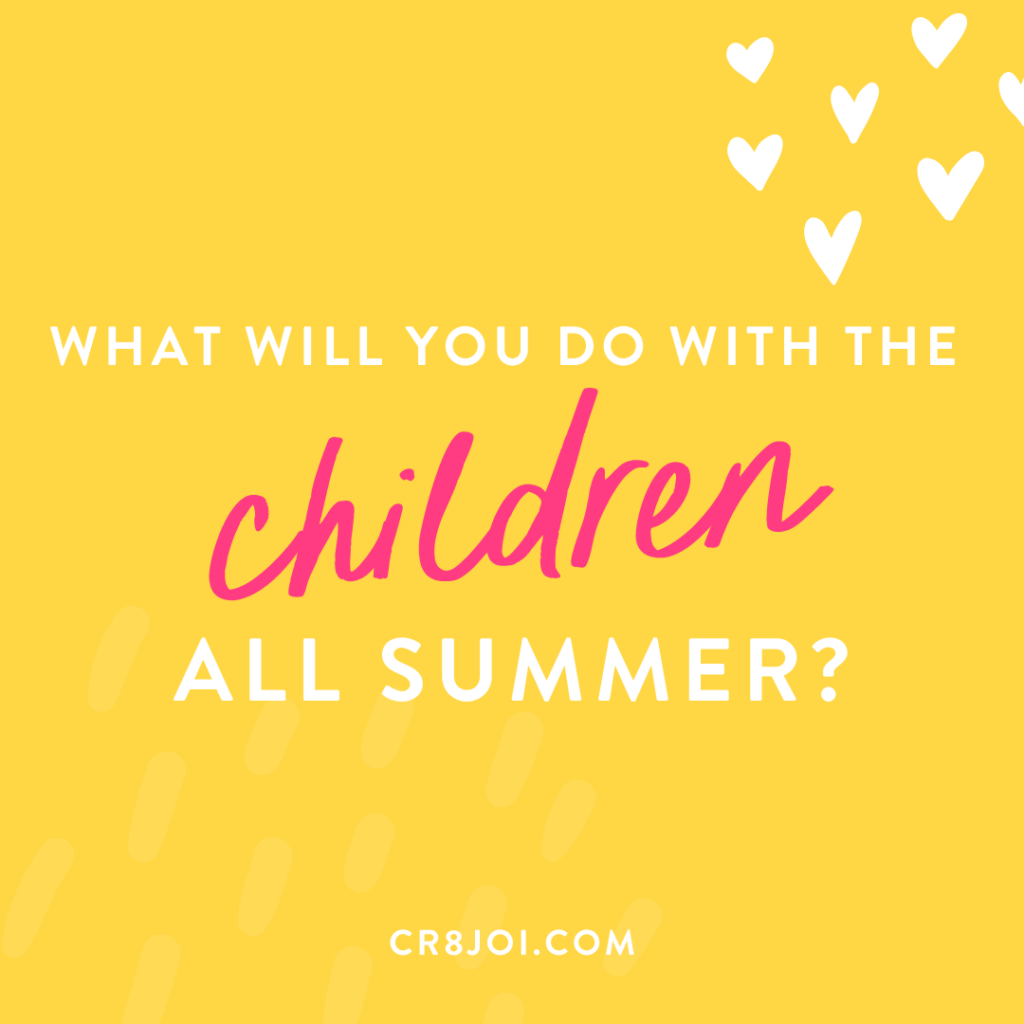 What will we do with these children all Summer?
Well girl, you've got me- Mrs. Cr8, the Mommy Teacher Expert, at your service.
In this blog series, I will prompt you to think through all.the.summer.things. Leaving you in the right headspace of how we want Summer to flow before it comes and goes.
The things we look forward to the most seem to fly by the fastest. But not this Summer!
You already know what to do Mommy. You just need time to think so you can do it!
You might want to print this post and have your planner or journal near as you read.
C'mon let's gooooo!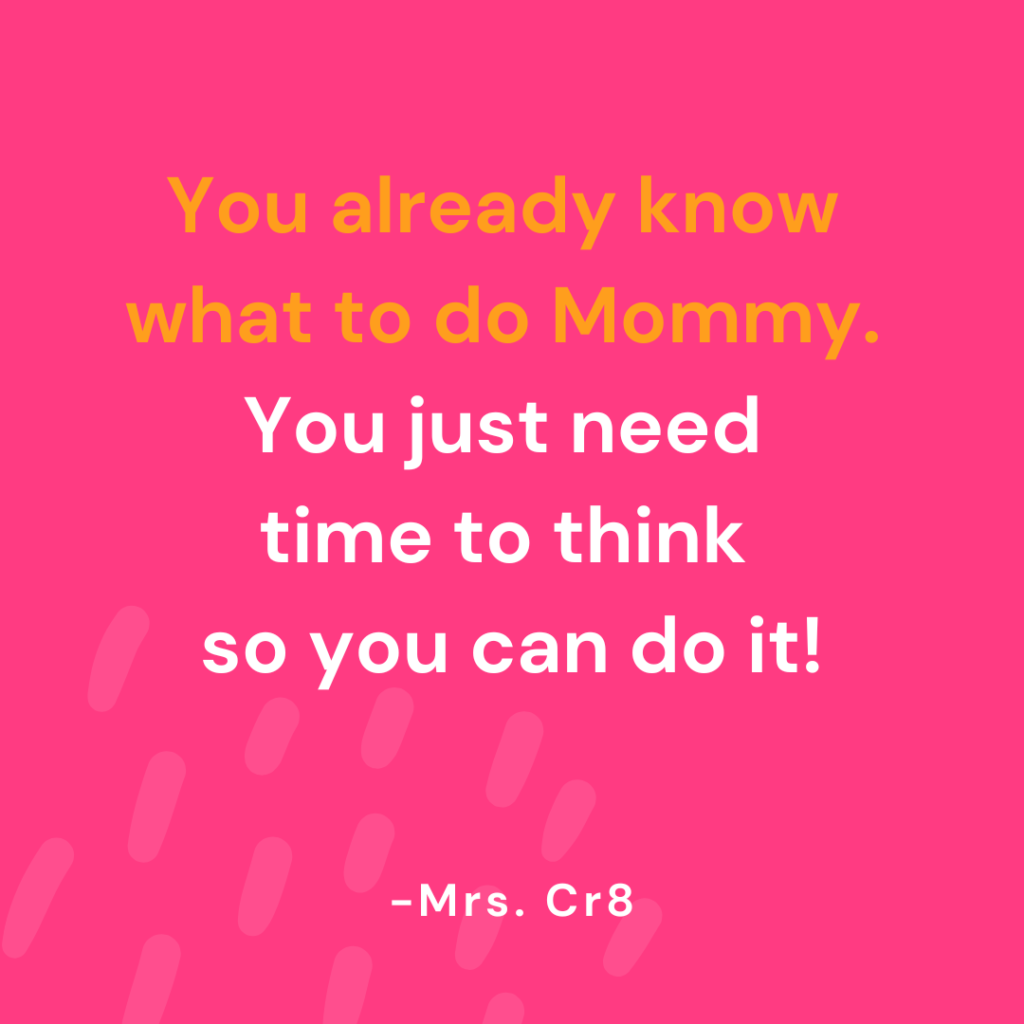 1. Set Your Summer Intentions
What is this summer really going to be about?
Set some intentions. That's right. Set some intentions!
The beautiful days of Summer will be here before we know it. We want to don't want it to feel like an extension of the hamster wheel of the school year.
Is this the Summer of . . .
Travel?
Fun at home?
Relaxation?
Outdoor excursions?
Sports?
Visiting family?
Hobbies?
Learning to swim?
Learning survival skills? (Cooking, Sewing, Cleaning, etc.)
Set one or two intentions for the family this Summer and that's it.
When we have too many high hopes, we overplan and overschedule.
Then we are right back where we started when we were looking forward to the ease of Summer – frazzled. So keep it simple.
What's the one big thing you want to happen this Summer? Write it that down. Can't pick just one, that's okay write the second intention down and stop.
2. Where's the Water?
One thing being four season Michigan gal has taught me- time in and near water is PRECIOUS. If you are blessed to have access to a pool at home or in your neighborhood, make sure you keep pool days on the agenda.
Pools are not only place for water!
Don't forget about:
Splash Pads
Beaches
State Parks
Wave Pools
Water Tables + Water Bins +Kiddie Pools
If you have children 8 and under, water tables and/or bins filled with water with cups to pour and plastic toys are where it's at. Those old bath toys that are too yucky for the tub are perfect for outdoor water play. (9 -12 year olds will play with them too. You just can't tell them it's for them.)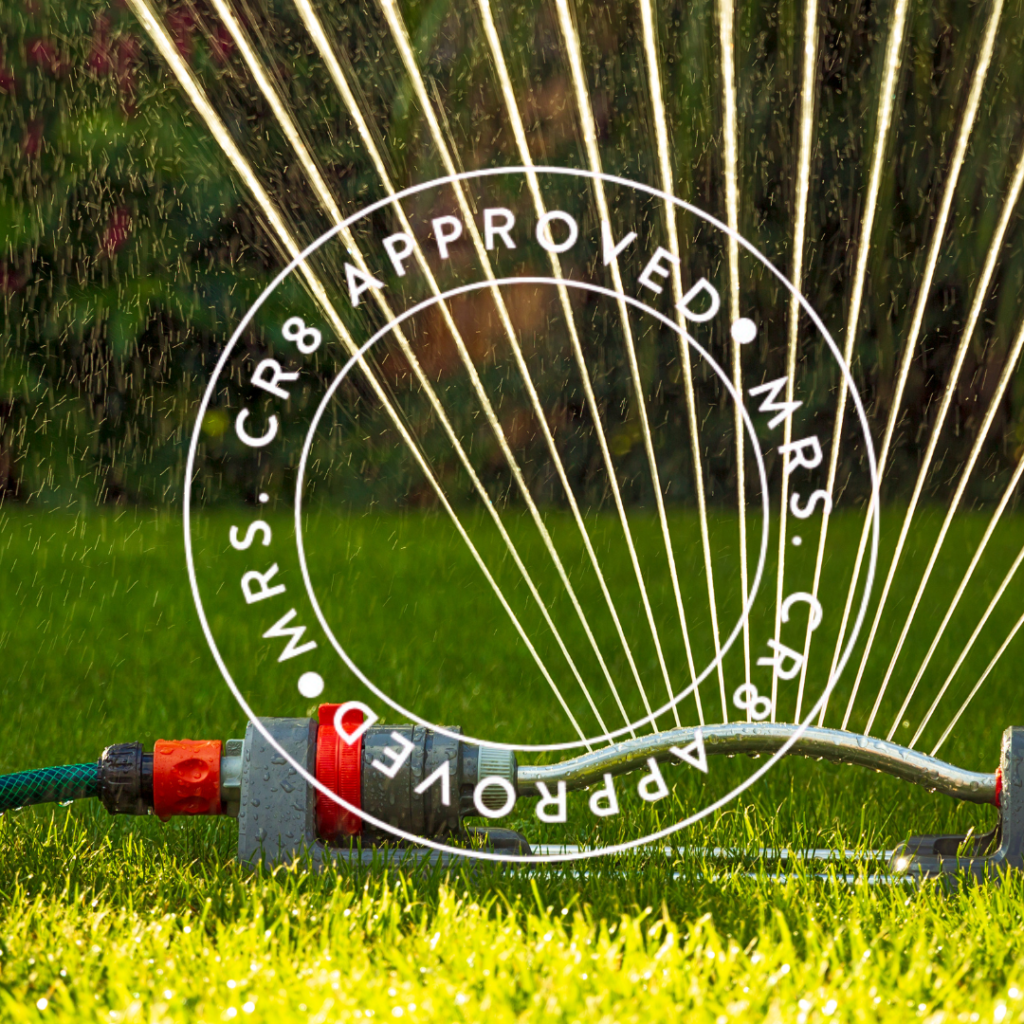 My most favorite EASY Summer water option is an ol' school water sprinkler!
With $8 and a hose you can literally make it rain! You will have those children screaming for joy all Summer long.
Here's what I love most about the water sprinkler:
You don't have to go anywhere.
It's cheap.
It's fun for all ages.
Zero clean-up besides putting away the hose.
Your grass is watered.
The end.
3. Camps+ Sports + Extracurricular Activities
You have probably already registered the people for all camps + sports + THINGS. If this something you have the budget + time for, consider this your blaring reminder to hurry up and get in those plans finalized.
When scheduling for all the extras this Summer, keep in mind we fought for our lives all school year just to make it to Summer.
Do not overbook! Leave some space.
The children don't need to be enrolled in all the things all summer, all day.
It's okay to stay home and enjoy the simple pleasures of Summer.
4. The Summer Schedule
Now it's time to release this big summer plan to pen and paper. Take a moment to plot out a skeleton schedule. Draw a lil' Monday- Sunday chart an let her rip. Just releasing the skeleton summer schedule can ease your mind! Phsew!
Here's a sample schedule:
M: Find something to get into something at home.
T: Outing Day (Library + Park)
W: Backyard Fun
Th: Water Day
F : Family Movie Night with Popcorn
Sat: BBQ + Sprinkler
Sun: Chillax
*Friday or Saturday = Treat Day (Ice-Cream or S'mores)
We will dive DEEP into daily schedule ideas in the next post. Make sure you are subscribed so you don't miss out!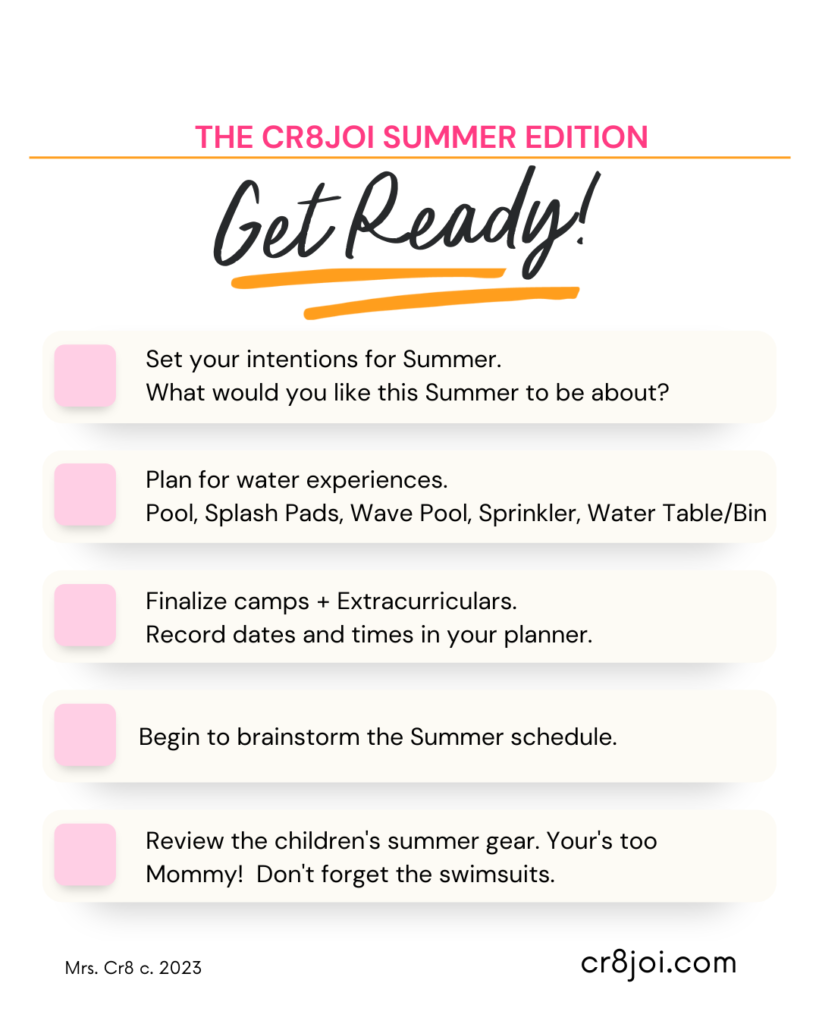 I hope this post helped to get you ready for Summer! Click the checklist graphic above for the GET READY! printable checklist. You got this! Until next time #cr8joi
Need more specific done-for- you help + ideas. This is truly my area of expertise.
Mrs. Cr8, the Mommy Teacher Expert, at your service! Just email me. 😉 [email protected]