We are not going to let holiday stress steal our joy! In fact, we are not going to stress because we will be prepared!
Gifts + holiday food are come fairly easy because they are top of mind. But it's the small details of the holidays that can sometimes trip us up. This year we we will be ready because we are prepping for joy!
If you need some gift ideas, check these blog posts:
Classic Toys That Never Grow Old
How Shopping Fro Toys On a Theme Actually Saves Money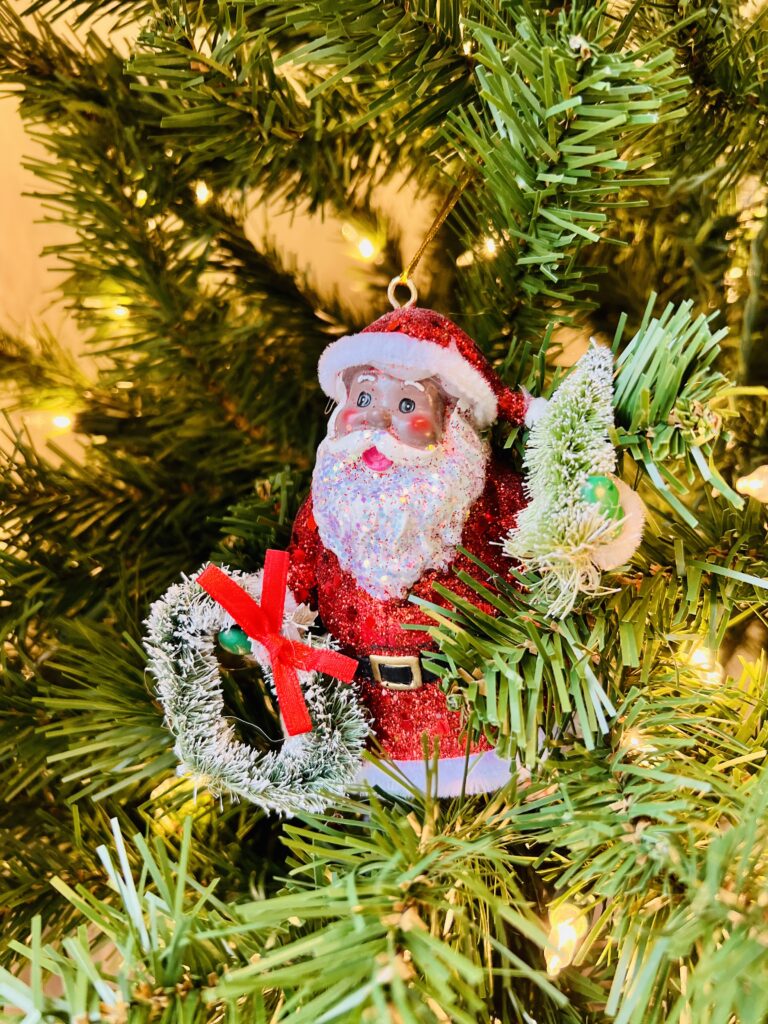 8 Simple Ways to Prepare for the Holidays
1. Holiday Pantry Box
Put a box or empty in the pantry/for special holiday meal ingredients. Then you can see what you have and don't have and shop accordingly.
Extra Credit: Gather and buy the ingredients those special holiday treats or a food craftivity you've been meaning to try.
2. Guest Coat Closet
Clean + clear out the coat closet for guests. Making room + space will not only welcome your guests but will help declutter your mind. Find some inspiration here.
3. Holiday-ize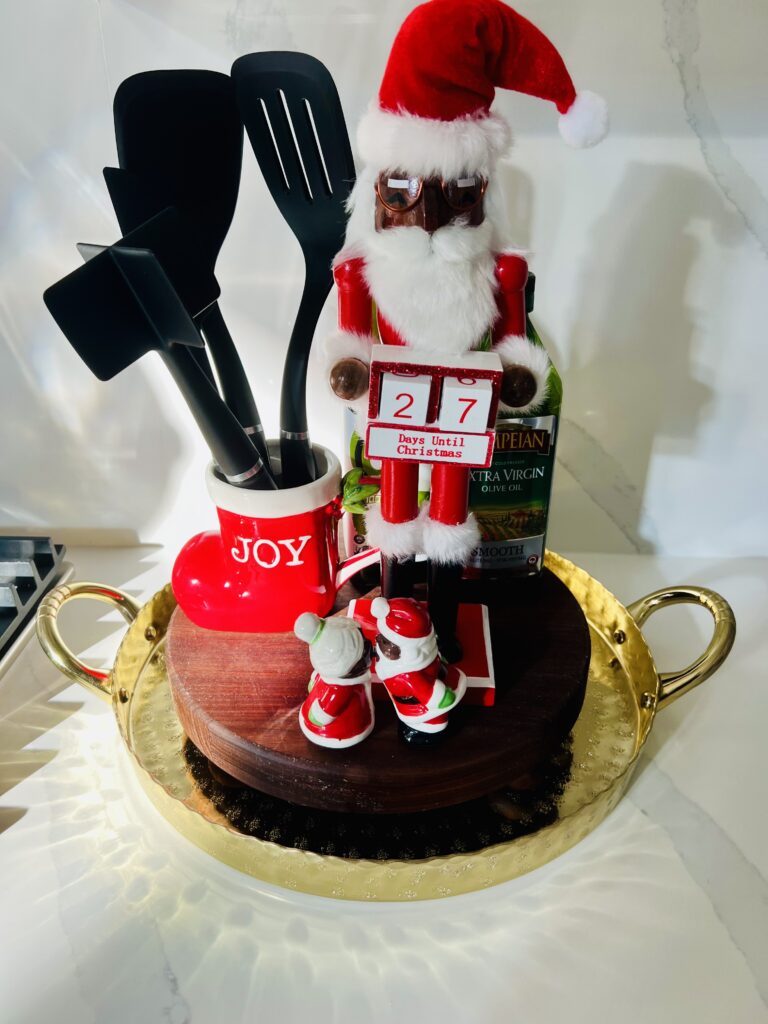 New word alert! (Pronounced:Holiday-EYES; VERB). If I do nothing else, I'm going to make up words.
Let's HOLIDAY-IZE home! It's time to whip out the holiday candles and soap. Get creative with your decorations. Don't be afraid to mix it up. Use a few things like blankets and figurines in the kids' room and guest room to make the house feel festive.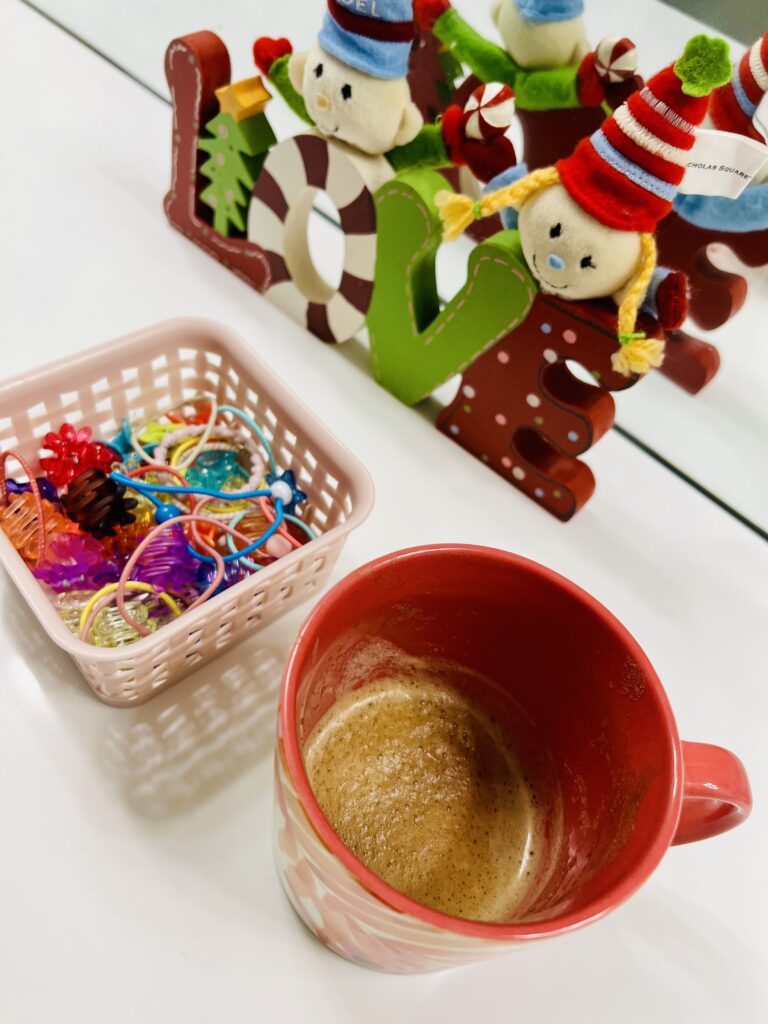 Example: Last year, I used a lil' red truck, a few mini Christmas tree figurines, and a Merry Christmas sign I now longer had room for- on the window ledge in the laundry room. Oh and I found a cute Santa towel at Target. That little scene brought me so much JOY! We need all the joy we can get in the laundry room.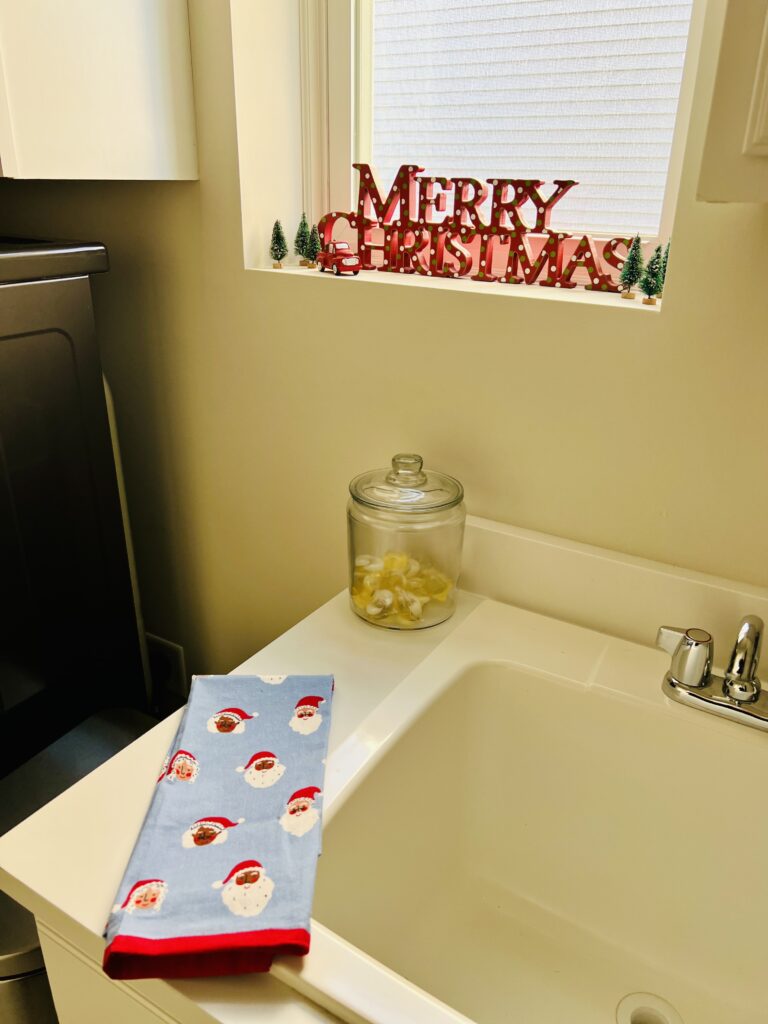 What joyFULL decorations can you repurpose?
Click here for inspiration on how to style your coffee table.
4. Decide early
Who do you need to see?
When you want to be at home?
What do YOU actually want to do?
Decide early so you don't have to stress and waffle about commitments.
Make those decisions early girl. You wont regret it!
5. Matching Outfits/Christmas Pajamas
If matching holiday wear is your thing, hop to it! Submit your cart before the sizes you need are gone.
6. Holiday Uniforms
What is your holiday uniform, "uni," going to be?
Do you have one cute lounge set?
Holiday outfits? A fun holiday sweatshirt? Not just for the people but for yourself too!
7. Holiday Beverages
What cocktails and mocktails will you have on deck? Pick up those cute holiday cups, straws, swag as you see them. Maybe it's just some Maraschino Cherries and cute toothpicks? A sprig of rosemary perhaps?
Your Pinterest boards have been waiting for a time such as this! Find a holiday beverage or two for the season and make that your signature sip. You will be the hostess with the most-est!
8. Wrapping Supplies
Get all that cute wrapping paper and tape now. Re-purpose a basket or shoe box to creates a little wrapping station.
It's so much easier to wrap when you aren't hunting down the "good scissors" and tape.
This is a great project for the kids to round up. They can wrap an Amazon box and round up all the materials for the wrapping station.
The wrapping station is a game-changer.
Bonus tip: Save some white space for YOU amidst the holiday chaos.
Visualize with me . . .
I imagine we're sipping your signature sip or maybe holiday-flavored coffee in the kitchen. We are chatting it up. We have time because we are NOT stressed! We are NOT running around like chickens with our heads cut off for those extra last minute ingredients. We can say our goodbyes without embarrassment or fear that something will fall out the coat closet on us! There are cute lil' decorations around the house. Not cluttered, just cute! The smell of scented candles fills the air and the house is in full-on #cr8joi mode. Can you see it friend?
C'mon #cr8joi! Let's make that a reality!
Here's to a season filled with laughter, cozy moments, and more joy than you could imagine. ✨
I'd love to hear how you prep for joy this holiday season.
If you like this post then check out, 8 Ways to Make Room for Joy This Thanksgiving.