It's 'cuddle up with my sweater blanket' season. Although I'm a Summer girl, I can totally get behind the joyfulness of Fall.
It's cozy (in my Beyonce voice).
We can't let this season pass us by! What's the plan to soak in all the Fall goodness?
Drumroll, please… our very own Fall Bucket List. So, grab your PSL or fave Fall drink and let's create some new joyFULL memories.
Let's goooooo!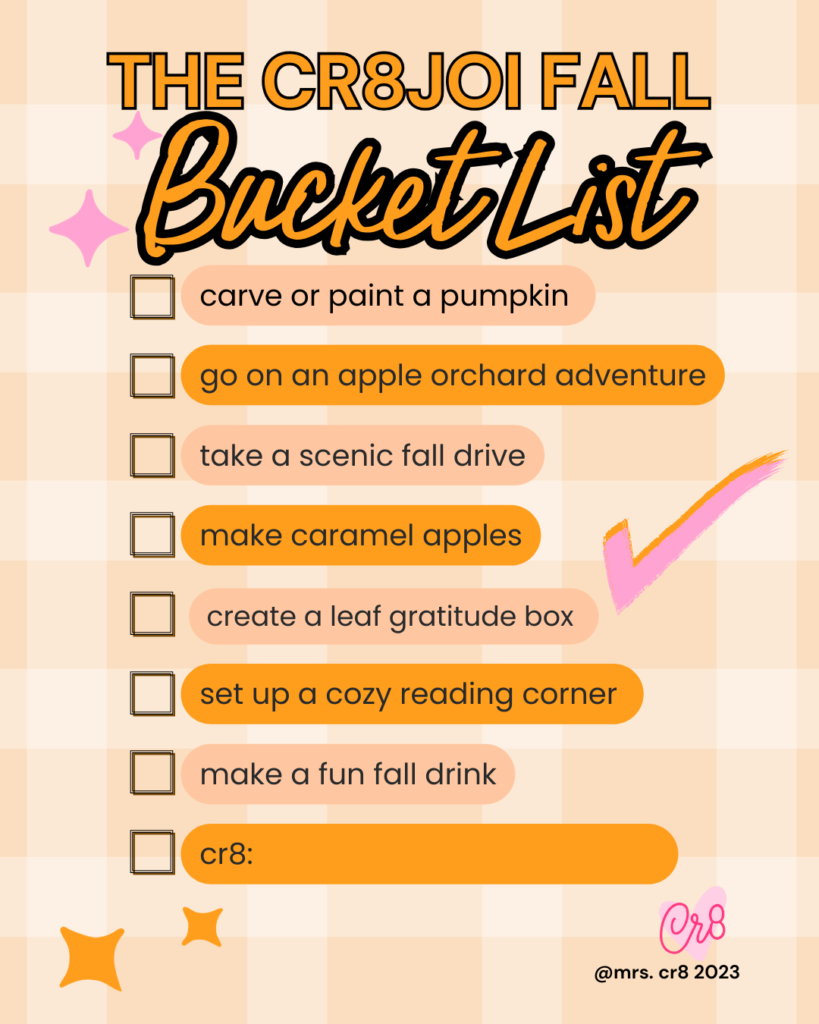 I intentionally left the last one blank just for you. What will you CREATE?
I'd love to see you check off your list! Let me know in the comments your fave Fall things.
Looking for some FUN, fun off-screens weekend activities? Join me during the holiday months for CR8 Saturdays. Follow me on social and I'll show you exactly how to create easy, chill crafty weekends with your people.
Tag me on Instagram @mrs.cr8 when you check, check, check! 🙂