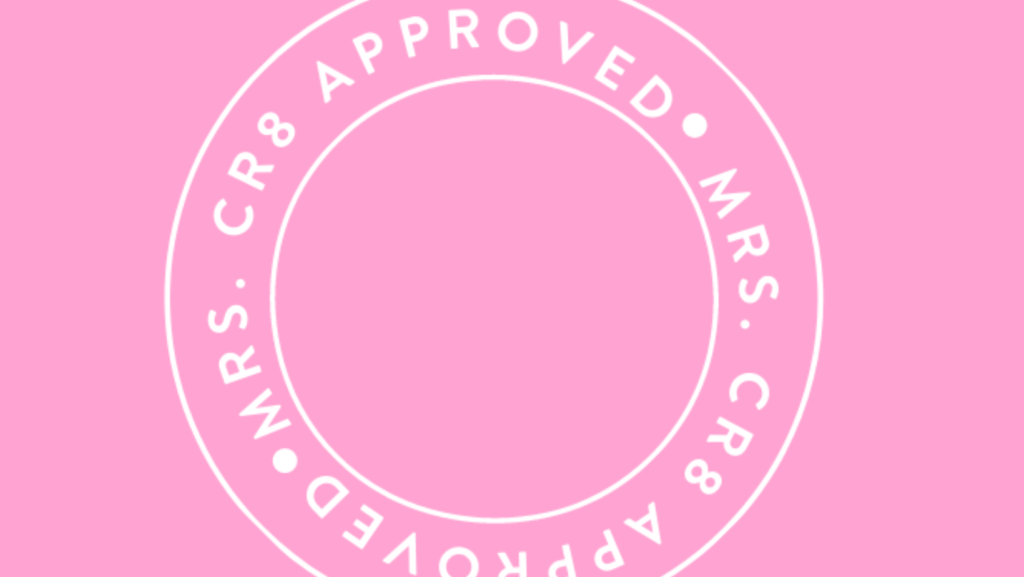 Here are my curated finds. The products listed here are Mrs. Cr8 approved and sure to #cr8joi.
*As an Amazon Assoiciate I earn a commission from qualifying purchases.
Back to School
For Young Writers + Students who need better grip for penmanship
Best Erasers
Most Durable 3 Ring Binder
The Girl's Cute Kawaii Backpack Set
The Girl's Playground Kicks
Comfortable + Great for in between weather; They come in all colors for boys and girls.
My In Between Weather (Take the dog out/I'm not getting out the car but my feet won't get cold shoes)
How can you be on time without a clock? (Clocks in our slow spots are game-changers!)
My Bathroom Clock
The Girl's Bathroom Clock
Learning Clocks for Children
Timer (Make the timer the bad guy!)
Daily To List for Kids (The list can be the other bad guy!)
Master and self-check Math facts with this!
Lesson Planner
Easy to Read Number Line
Fave Pens
Lunch Situation
Favorite Lunch Condiment Containers
Water Bottle
Water Bottles for Real Human Women
Things that help me get going!
The Happy Light I always show on my stories that helps me perk up on dreary days.
My Current Coffee Fix

Bathroom
Love these Shower Hooks for washcloths.
Gold/Black Bottles for Shampoo, Conditioner, and Body Wash
Gold/White Shower Bottles for Shampoo, Conditioner, and Body Wash
Cleaning
This is the newer version of the Steam Mop I love!
Shower Scrubber
For the Hardwood Floors
Quartz + Stone Countertop Cleaner
Vacuum Cleaners
This is THE Stain and Spot Remover!
Mr. Siga's microfiber cleaning cloths are MY favorite cloths to clean with. I use the colorful ones for different rooms. Blue for the floor. Green for the bathrooms. Yellow for dusting. White for the kitchen.
I love Bar Keepers Friend for scouring the Kitchen Sink.
I love this spray to clean dishes, laundry stains, and let the girl clean the tub!
Cleans the glass shower beautifully.
Laundry Must-Haves
Decor
Primary Bedroom Mirrors
Primary Bedroom Lamps
Primary Bedroom Brass Curtain Rod
Primary Bedroom Black Velvet Curtains
Under the Cabinet Lighting
Front Door Decor
Kitchen
Gold Salt and Pepper Shakers
Olive Oil Dispenser
Organization
I use this to organize our hats and gloves in the garage.
Water Bottle Organizer
Coffee Tea Drawer Separators
Ziplock Baggie Organizer
Under the Bathroom Cabinet Drawers
Bathroom Drawer Organizers

Nightlight
Kid's Electric Toothbrush

American Girl + 18 Inch Doll Life
The Doll House
Extra 18 Inch Doll Friendly Shelving
Doll House Chandilier
Doll Car Seat
Doll Clothing Hangers
Books
Playroom
Lighting for Playroom Shelving
Playroom Star Drawer Pulls (in silver, sorry the gold is no longer available)
Curly Girl Must-Haves
Misting Water Bottle
Curl Smoothie (Used since the girl was one.)
The best non-flaking gel to lock in curls.
Shampoos + Conditioners
These shampoo brushes detangle her curls better than any brush.
Heatless Rollers for Ringlet Curls

Dog
Lola Approved!
Lola's Favorite Teeth Cleaning Bone
Lola's Favorite Treat (She really listens for one of these.)
Lola's Skincare Products
Harness/Leash
Accident Cleaner
The cutest picture book about a naughty Frenchie.

C'mon Coffee
My fave devotional
Currently sipping this flavor + collagen
Grown Woman Things
Does wonders for my neck!
My fave 3/4 length sleeve robe
Most Comfortable Flip Flops (I wear mine around the house as slippers!)
Exercise Hula Hoop
My Favorite Eyeliner
The only natural deodorant that works for me!
Human Woman Books
My Office
Best scanner ever! Scans papers, receipts, and pictures at record speed!

Cutting Mat
Desk Mat
Seasonal
Summer Faves
Loving this Mini Air Purifier