The girl and I clean and organize together.  If you watch my Instagram stories, you already know!  In between mommy school, doll life, craft projects, school paper piles, books, laundry, and…and…and…It's a constant job to stay on top of chores and keep things in their proper place. CON.STANT.
In order to cr8joi in our home, there must first be some level of tidiness.  In order to create, I need an inspired space.  This is one of the fundamentals of mission cr8joi. I don't know about you but I'm sick of surviving and I'm ready to thrive! A huge part of making this a reality, is teaching my little mess maker how to help with the cleaning process.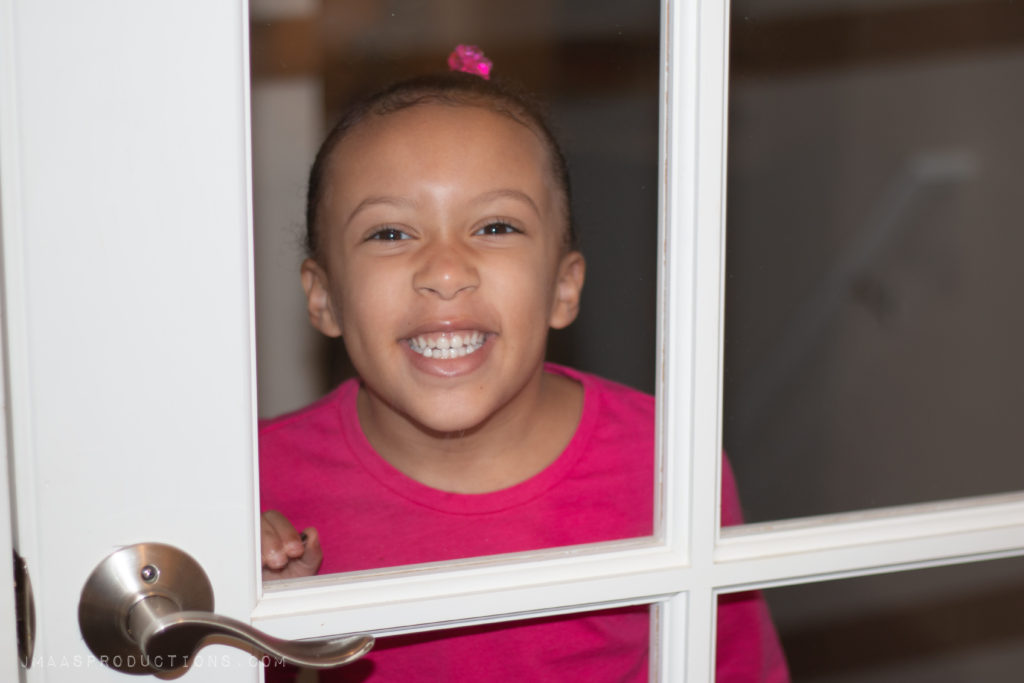 Here are six ways to get your child to clean:
1. Lead by Example 
You can't learn what you can't see. There's no way around this one. If you never clean up with your kids, then how will they learn?
Sometimes it's just easier to clean it up for them.  To clean up when they are out of the way. It's so much easier to clean up when they are at school, while they are watching TV, when they are not in your way.
When I was in the classroom, for many years, I would clean up when the kids were at special or after-school. Then I was frustrated when the kids came back and everything was out of place again. I soon learned that part of my job as a teacher was to also teach my students how to keep our learning community clean and organized. This meant creating systems, structure, and routines and to teach the children how to keep our learning space clean.
When I became a Mommy, I tried to transfer this teacher revelation to parenthood.  It's much more challenging than I thought, I must admit! Home is different from the classroom. The child and the adults need home to be home.  Everything can't be work and a learning lesson.  My home routines can't be as structured as my school routines. But the fact remains, children aren't born into this world with work ways (let me know when you meet one!).  Cleaning and organizing skills must be taught.      
Have you ever met a grown man or woman who couldn't vacuum or make a meal? That's because they weren't taught. The ironic part is the parent who didn't teach them was probably working double time trying to give their child the entire world. Poor Mom (or Dad) thought they were helping their child by doing these things for them, lightening their load. In the end, this ends up causing the child more harm than good.
So the next time you start doing something for your child, ask yourself . . .
Is this something they can do themselves?
Could my children help me with this?
Be honest. Ask yourself, is this service or disservice?
We want our children to one day be able to take care of themselves, their homes, and their families.  One day they will have to help take care of us.  We aren't helping them if we don't equip them with the skills they need to survive.
So, lead by example. Teach your child how you do things so they can eventually learn to do it for themselves. Yep, this includes cleaning.
It's not being mean; It's not child labor; It's being a parent. 
2. Things Need a Home 
Everybody needs to know what goes where.  If you don't know what to do with pile of Happy Meal toys and party goodie bag junk then, how do you expect a child to know where it goes?  Defining a place for the things creates a sense of order for all.  Personally, I'm a huge fan of bins and baskets (shout out to Dollar Tree, Dollar General, Target, and HomeGoods).  It may take a minute (like a Marie Kondo minute) to purge, purchase, and organize the clutter.  You may need to enlist or hire help.  But if you want your children to help you keep a clean house or a clean classroom then you are going to have to invest in some organizing systems to achieve this goal. 
3. Create a Routine 
When this happens (fill in the blank), we do (this).
For example, when the laundry dryer dings, we fold the clothes.  You AND the kids take them out and fold them.  Everybody age 2 and up can help.  Littles can match socks and fold washcloths.  Then EVERYone helps put the clothes away.  Big kids and teens can fold and put their own clothes away. Period.  Don't make excuses for them. Don't make excuses for your spouse either.  WE all wear and dirty our clothes, so we can ALL put them away. 
Or, another example is, when we get home:
we take our shoes off
hang up our coats
put our bags and purses where they belong
 put dirty clothes in the hamper
Take important papers and homework out our bags and put them in the same specific spot.
Or, one for us all. When I get out the car:
I will take everything in and put it away.
Toss any trash.
Clean any spills.
Sounds so simple, doesn't it? But when life is rushing us to and fro' it seems impossible and our routines go out the window. Which is why we jacked up in the first place.
So we have to start someplace my friend. We have to hit the pause button long enough to evaluate what's happening. When we take the time to sit long enough to process what's not going right, then we are already on our way to solving the problem.
So, this next tip really goes before establishing a routine.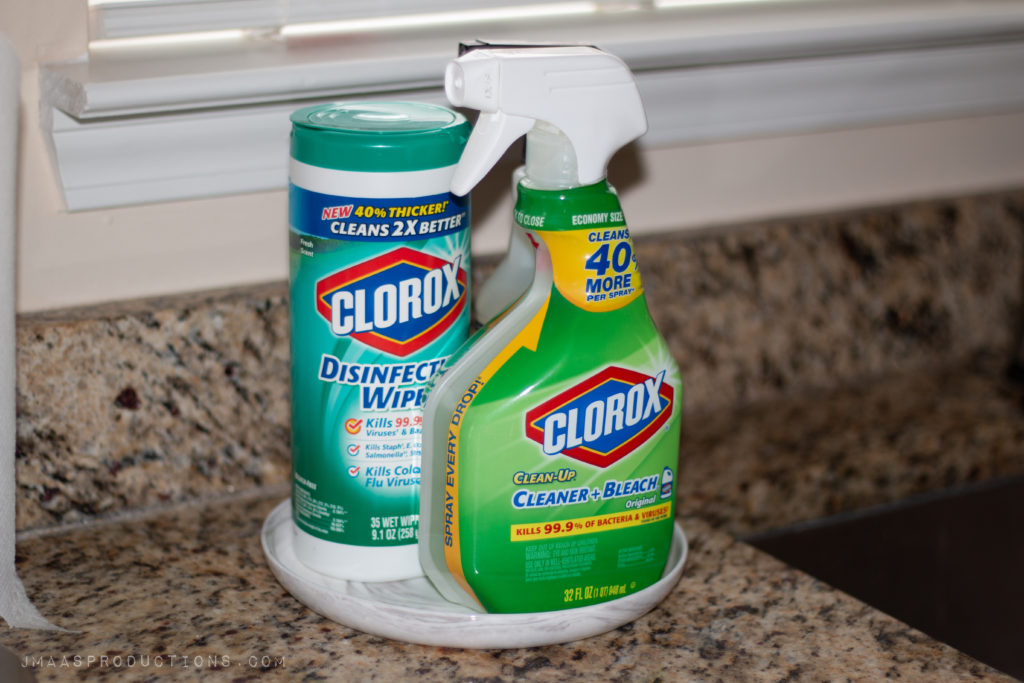 4. Pause. Think. Write it down.
What hot mess zones are bogging you down daily? What is slowing the family down every single day? Why can't you find the dance/basketball bag and library book every week?
Take a moment to pause and think, what's not right in your life because of disorganization. Then, write it down. List each and every pain point. Some of the things on your list will only require cleaning. Some may require more time. But once you write them all down you will be able to see how some of them feed off of one another. These are the things you cluster together into a routine. (This will have to be a future blog post.)
But for now, just pick one, ONE to attack.  If it helps, tell yourself that you are going to attack one a week. That's it.  Be graceful with yourself but hold yourself accountable.  Do one a week.  Period.  I promise once you attack one hot mess zone and establish a routine you will feel so much better.  The kids will feel so much better.  Your home will be more peaceful.  You will be in a much better position to create joy in your life.
5. Chunk it down. Side by Side.
No, this is not a dance.  I know it sounds like one but it's not.  This a way to get your child to clean up.  You chunk it down and clean up side by side.  This is how you TEACH your children how to clean up until they a proficient enough to do it by themselves. 
Let's use, "Go clean you room!" for example.
What does clean mean? Have you ever showed the child how to pick up those legos? Have you ever taught her to wipe down her dresser with a Clorox Wipe?
First you show them how to use the Clorox wipe. Then you let them show you. As you watch you are seeing if they are doing it right. This is when you help them make corrections. After that you monitor, they clean. Do you follow?
Do the things you want tidied up have a home? If they don't it's your job as the parent to clear and define the place and space. Then it's your job to teach the child where it goes. After that it's their job to put it away and clean it up. You will still need to jump in from time to time (personally I try to step in weekly for the girl's room and monthly for the play area). But even when I step back in, we chunk it down, side by side.
I show her how how to start with one area, chunk it down. Then we attack the mess side by side. As we get in the swing of things, I let her do more than I am doing but I am still at her side. She feels confident in her cleaning because Mommy is right there. You do this until the child understands the expectations and then you gradually do less and less until they are cleaning on their own. After you have taught the process of cleaning of how to clean your room, THEN you can holler things like "GO CLEAN YOUR ROOM!"
Also you should consider, how often is the room being cleaned? Daily weekly? This will also determine how long it may take and how much of your help the children may need to get the job done.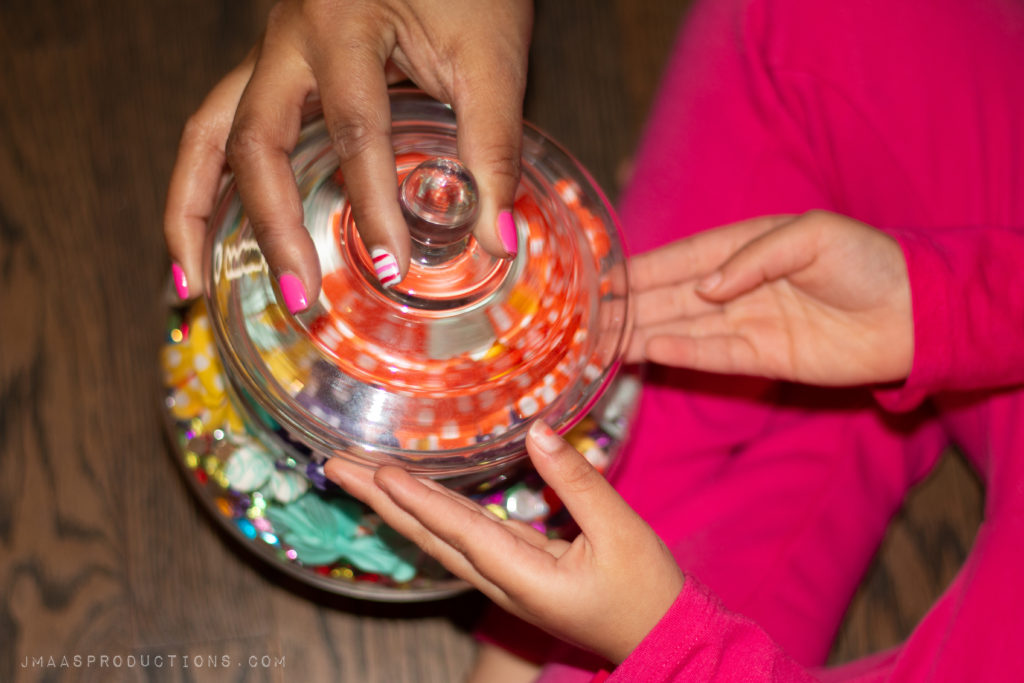 6. Be Consistent
If there is a way out, please know a child can smell it. If you want your child to help in the cleaning process, you must be consistent. They are waiting on you to get fed up with their droopy lip and eye rolling. Don't fall for it. If you children are young enough, start them off cleaning and they won't know anything different to complain about!
Children want to be helpful by nature. They are born trying to please their parents and then their peers. But when the adults are inconsistent in their expectations they know if they drag their feet or whine a little they can get out of it. Do not fall for it.
In the long run, your kids will appreciate the structure and your entire family can enjoy living in clean space.
Do your children help clean? What, if any of these tips will you use to get your child to clean?