If you've been here for a minute, then you know I'm all about creating joy! Just give me a reason to celebrate and I'm in!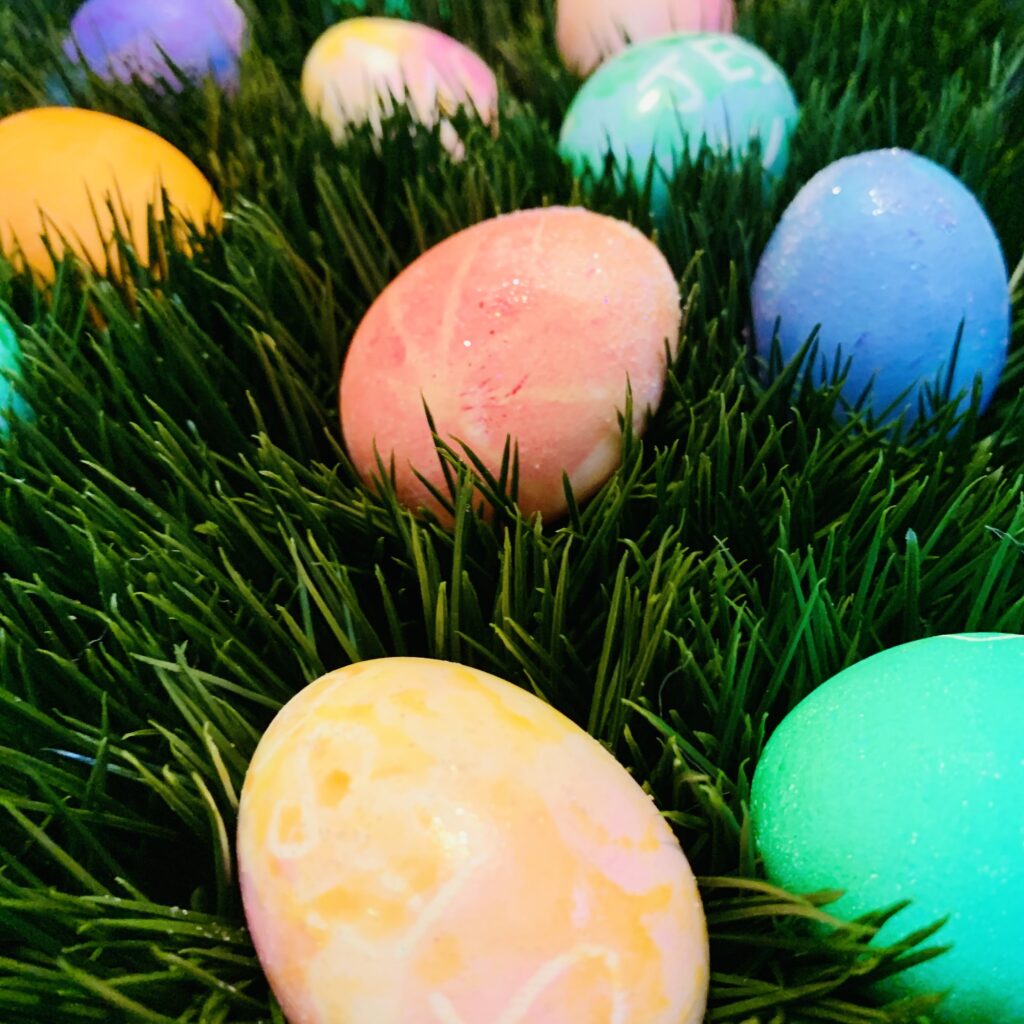 This Easter I had such a fun time styling the coffee table. For Easter, I added more trinkets than usual but I think it worked? Let me know what you think in the comments.
Coffee Table Styling | Easter Edition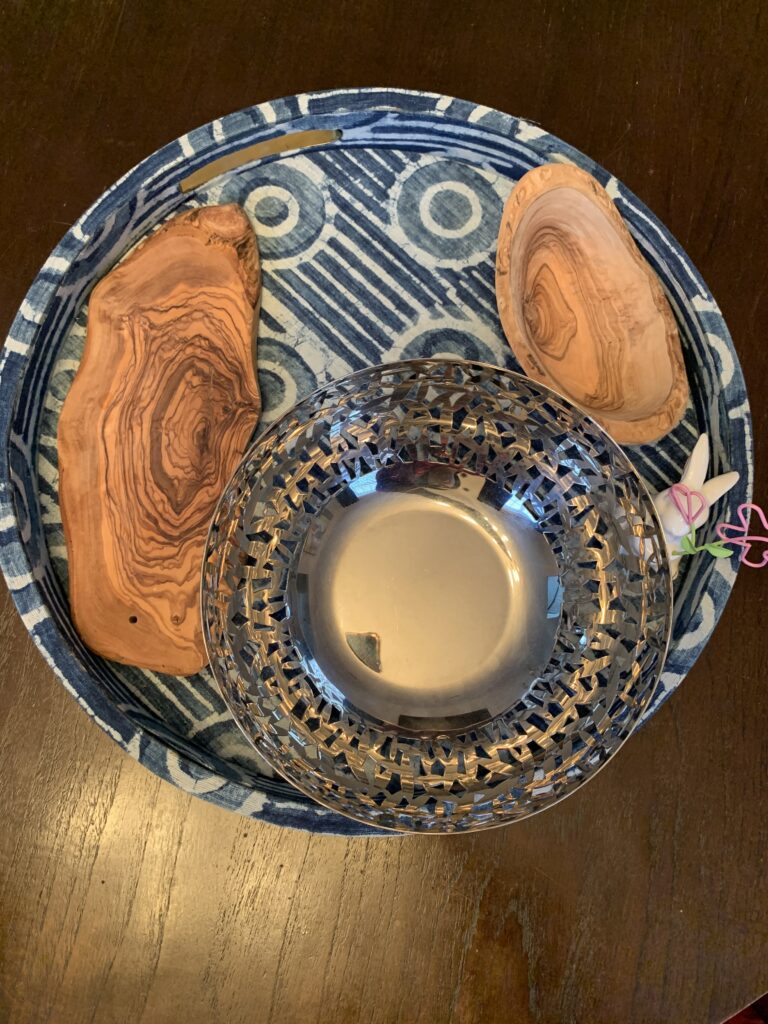 I started with the same basic elements I used for for Christmas. The tray is always the base. I added the lil' bunny picture holder as the first element of Easter decor.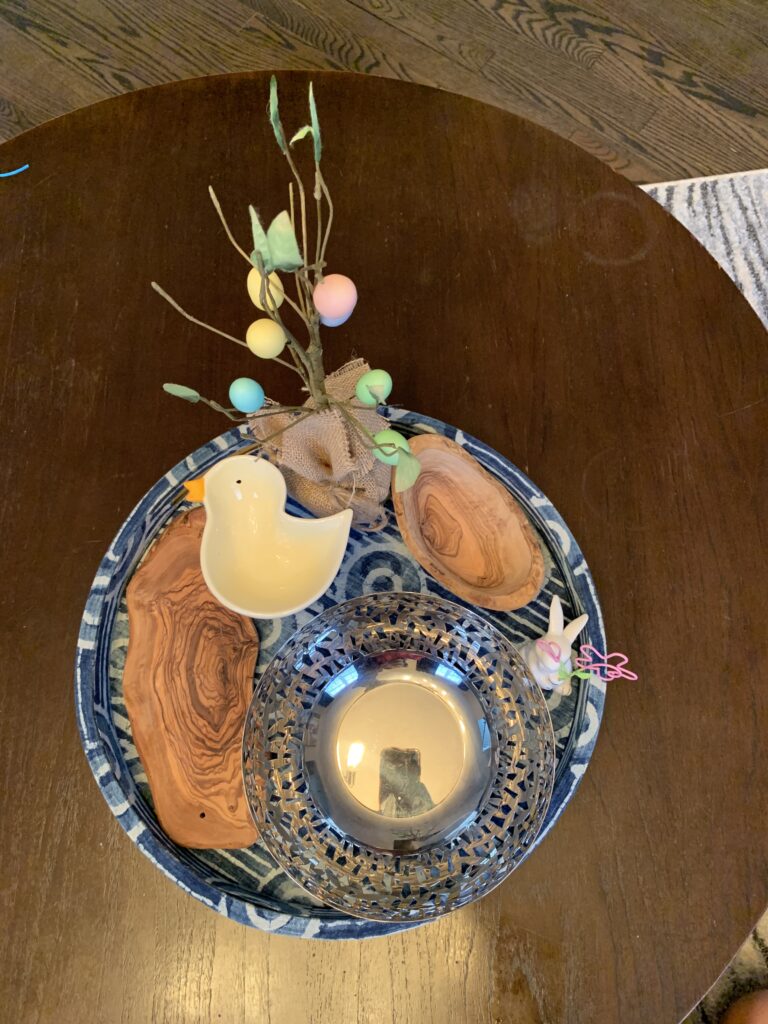 2. Next I added the burlap egg tree that I found at the Target Dollar Spot. The egg tree added some height. (The Dollar Spot is a great place to find inexpensive seasonal trinkets.). I also added a duck candy dish that I found a Joann's. I'm always adding little trinkets to the stash.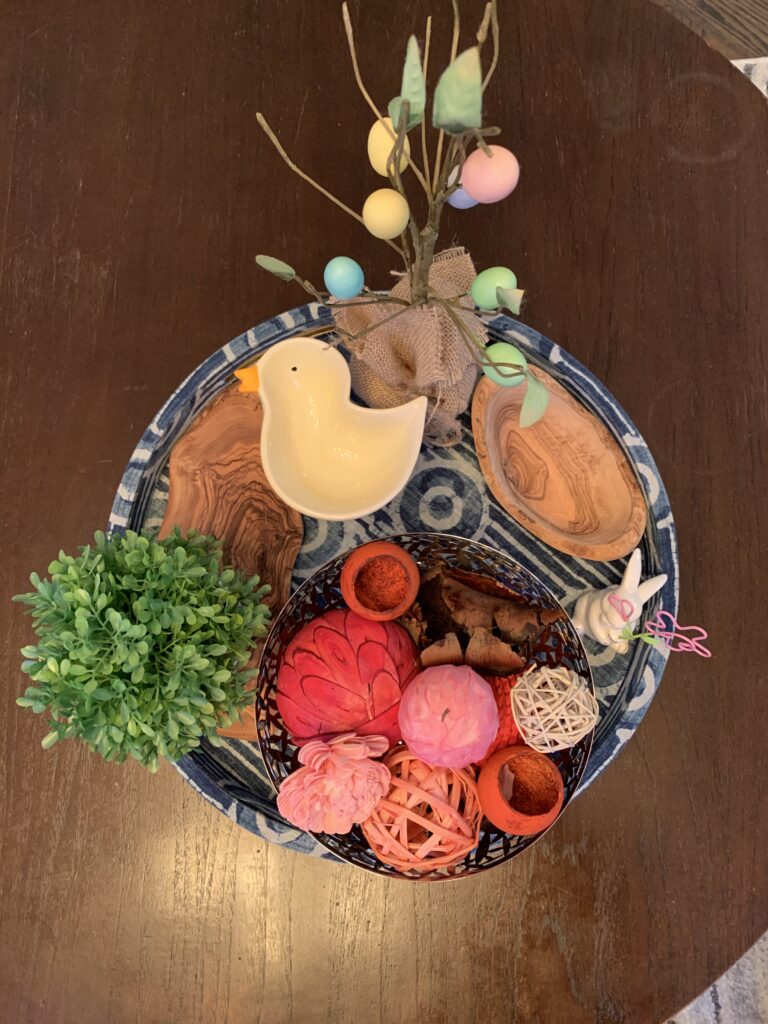 3. Next I added some faux greens and colorful decorative balls to the bowl. The color really made the tray pop. (Don't mind the water stains on my coffee table. I've had this table a good twenty years! Another good reason to decorate . . . distraction!)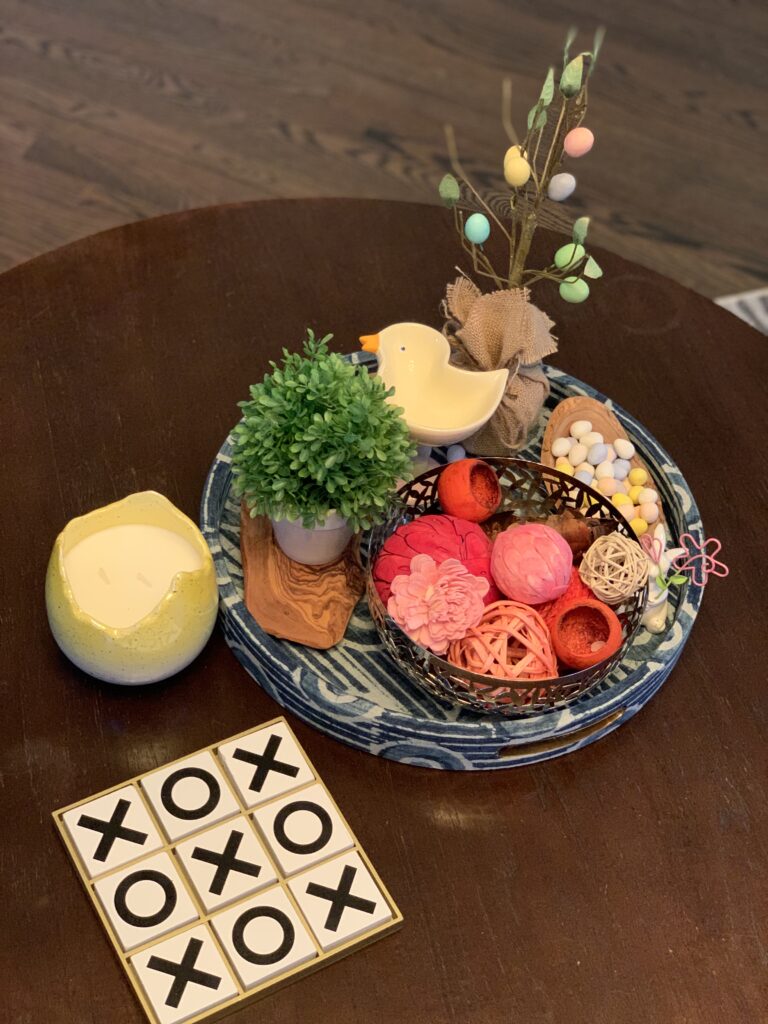 4. Lastly, I added the final touches- a yummy smelling egg shaped candle, easter candy, and the Tic Tac Toe board. The game board I swap in and out through out the year. The candy I refilled every other day, the eggs kept disappearing. (I refilled until the bag ran out.)
Well, what do you think?
Are you team decorate for all the holidays?
Do you style your coffee table for Easter? Will you try something like this?