In our modern times, we sometimes forget the basics. Remember all the things we could do before screens? I do!
Mom said: Go Play!
And guess what we did?
We played!
We found something to get into.
I'm not saying ban the devices! There's most definitely a space for them. Technology has a special place in our lives. But after a pandemic year of being tethered to screens, I think we can all agree that it's time to give them a break.
There are still plenty of fun learning games kids that are engaging and fun. We just have to dust them off.

Here are 10 things to keep kids busy without screens:
Crossword Puzzles
Board games
Bingo
Dominoes
Card games (Solitaire, Tunk, Memory, War, Spades, Old Maid)
Puzzles
Charades
Dice (add, multiply, or divide the numbers- for big kids just keep going or add the order of operations.)
Go outside (Play, Walk, Dance)
And last, but never least….
10. Go create something (Craft, paint, draw, sew, knit, build)
Sometimes children need a little prompting and encouragement to get going. Have them brainstorm boredom busters before the whining begins.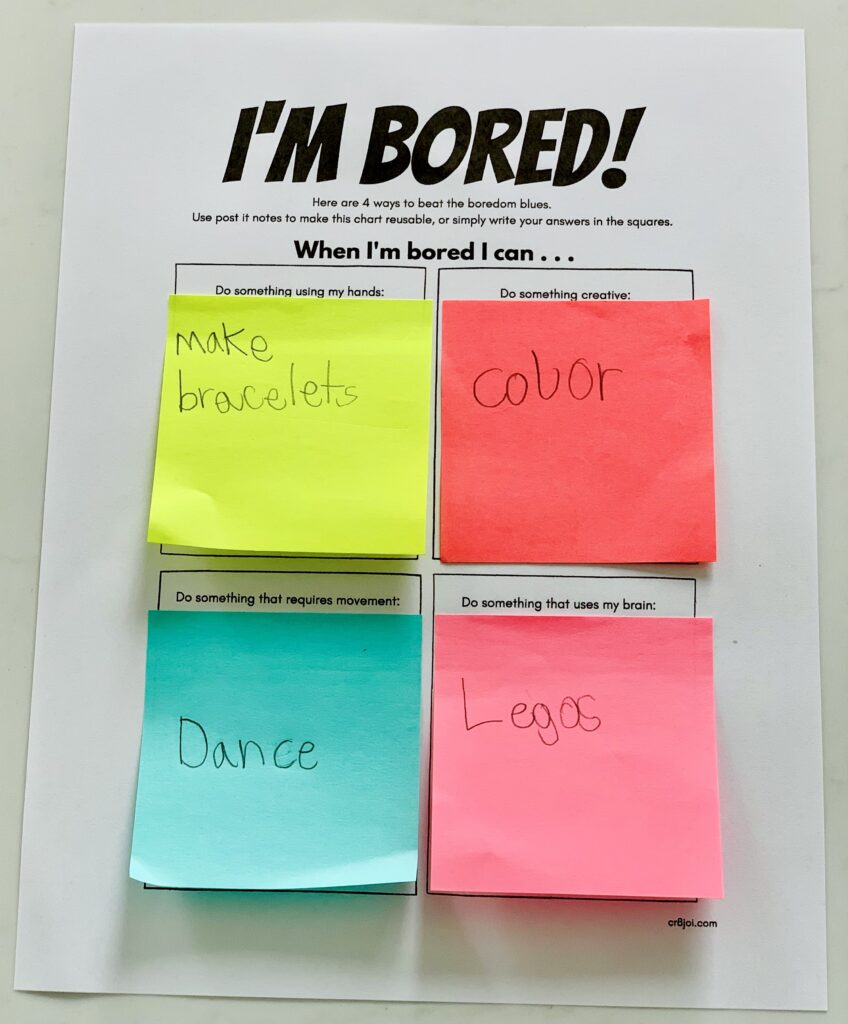 Encourage the children to put the screens away. They will be alright. Promise.