The guest bathroom is great space to tackle if you are looking for ways to spruce up your house. Here are 8 things you can do to spice up your guest bathroom: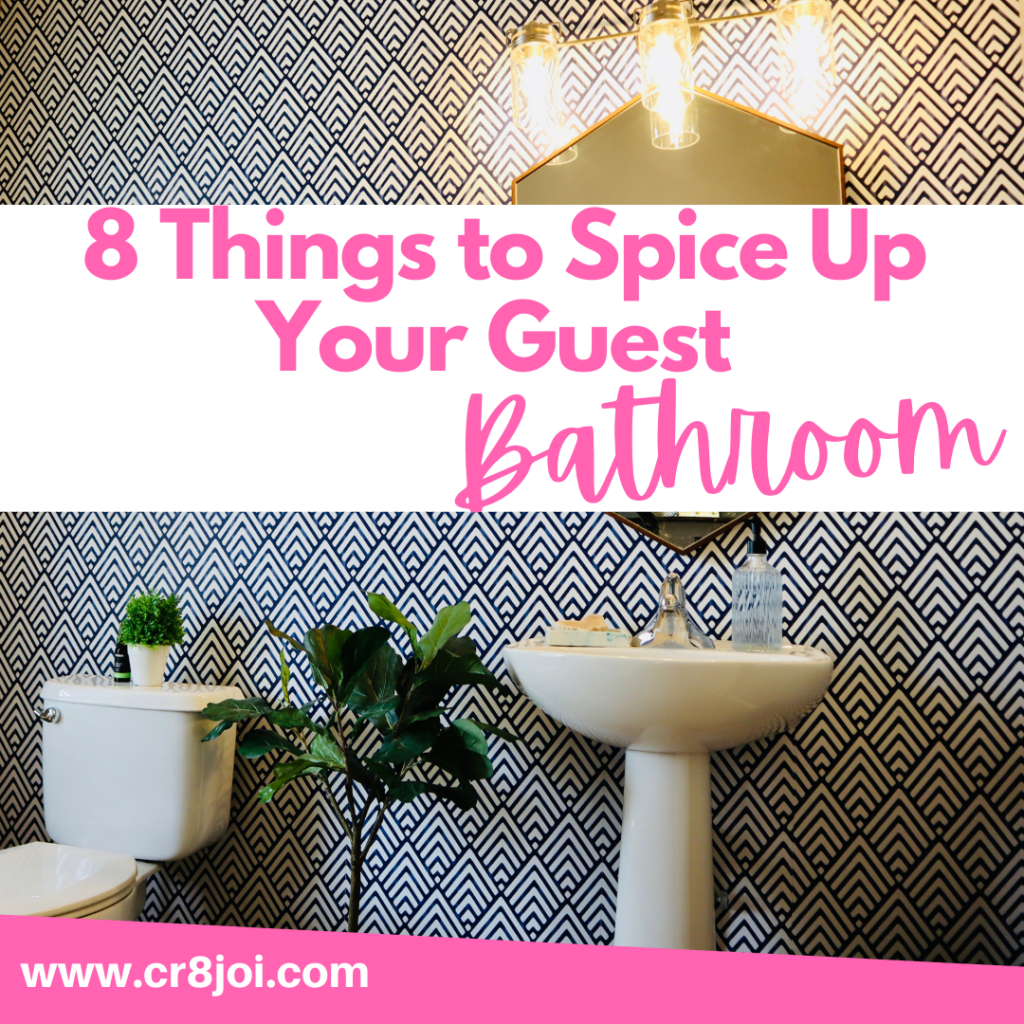 1. Go Bold
Don't be afraid to go with a bold wallpaper or color. A bold pattern can be a great focal point. Painting the walls a fun or moody color is an inexpensive way to a pop of color. Even one bold wall can make a room pop!
I have zero regrets going with this bold, graphic wallpaper for our guest bathroom makeover. The room finally feels finished and has some personality.
2. Repeat Shapes
We all have things we gravitate towards, even shapes. Take an inventory of the shapes around you and see if you can find ways to repeat shapes in a space. The continuity will make it look like you know what you are doing.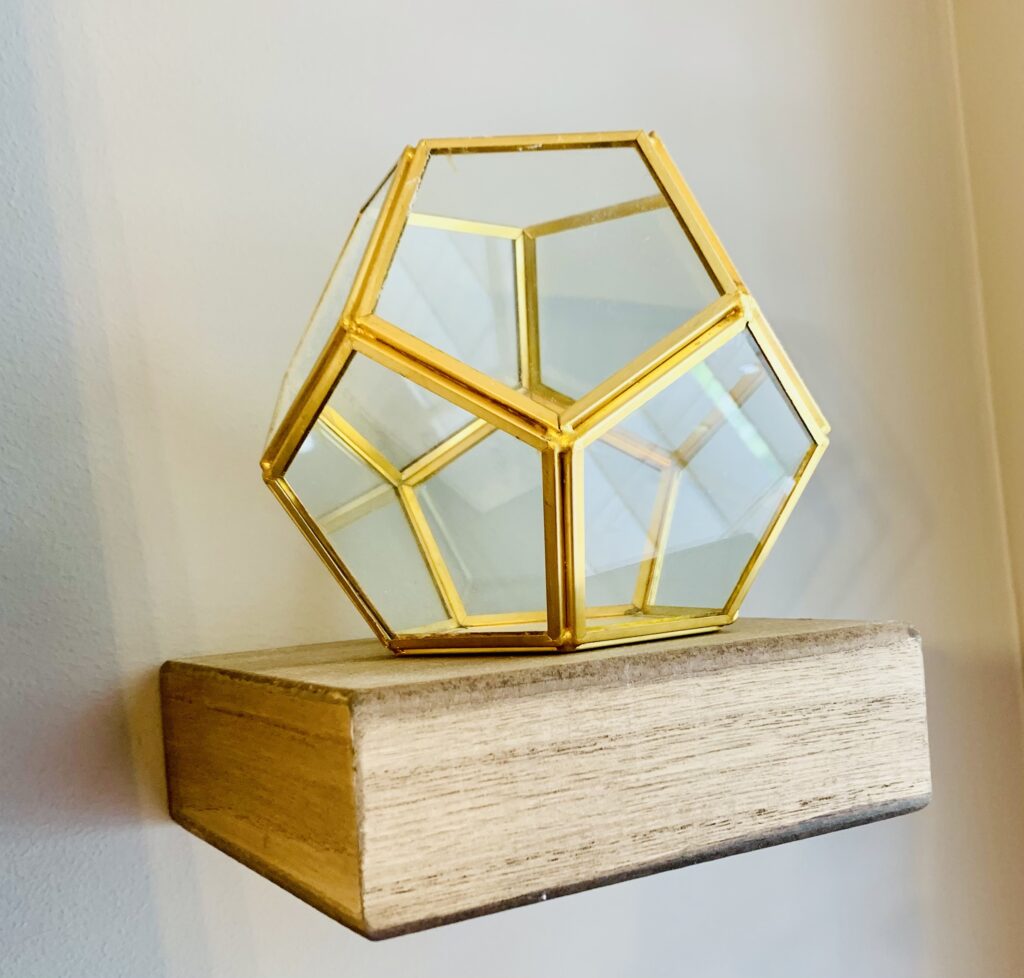 Hexagons are the shape around here. They are a little trendy and not for everyone. That's the thing, you have to find the things you love and just go with it. I've had a lot of fun hexagon hunting and repeating hexagonal patterns through out the house.
3. Update the Mirror & Lighting
Sometimes the mirror and lighting is dating the space. Most mirrors can be removed and replaced. A cute mirror really isn't that expensive either. I love to stalk Home Goods and online stores for the perfect one of a kind mirror. Think about the accent metallic color in your home- are your fixtures nickel, chrome, gold, black? You can try to match the mirror's frame to that. Or maybe everything is too matchy, make the mirror pop with a totally different color or texture.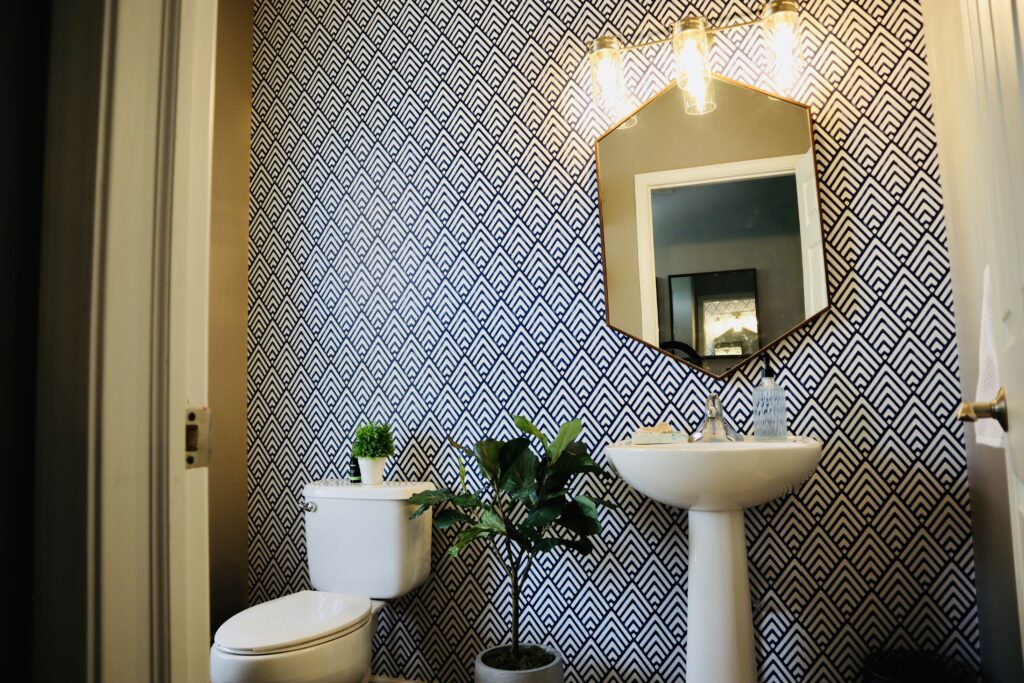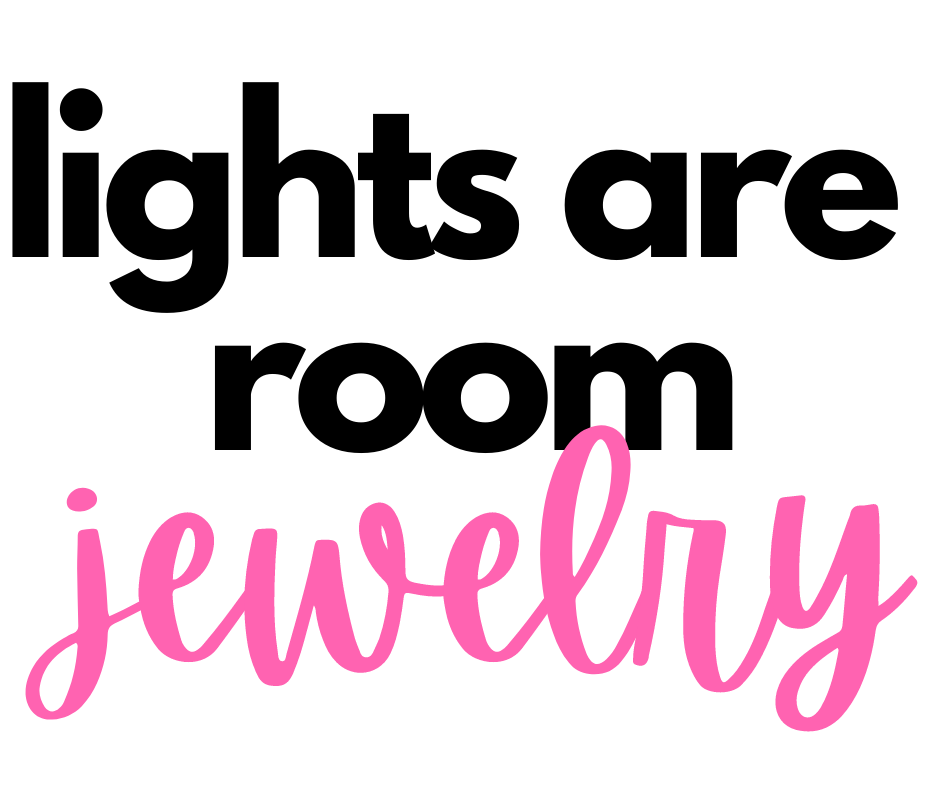 I've said this before in the Kitchen Makeover and I'll say it again- Lights are room jewelry.
The lights never seem important until you swap them out. Lights can instantly make a room look brighter and updated. And if you can read directions and have a second set of hands to hold, they really aren't that hard to install.
4. Greenery Please
You can never go wrong adding greenery. Greenery makes the space feel alive! Real plants will actually improve the air quality.

When real plants are feasible, don't be afraid to use artificial ones. There are so many realistic ones in every size available.
5. Warm Woods
In the spirit of bringing the outside in, adding wooden elements can really warm up a space. Woods can break things up and add texture. Wood can also add a level of timeless sophistication if used properly.
6. Special Soap
I love finding different kinds of hand soaps to add a little joy to the bathroom. It's so easy and inexpensive to change up smell goods. Children always enjoy trying new soaps (adults too). Adding a bar of soap is a great way to encourage hand washing. Special soap is a such simple way to #cr8joi !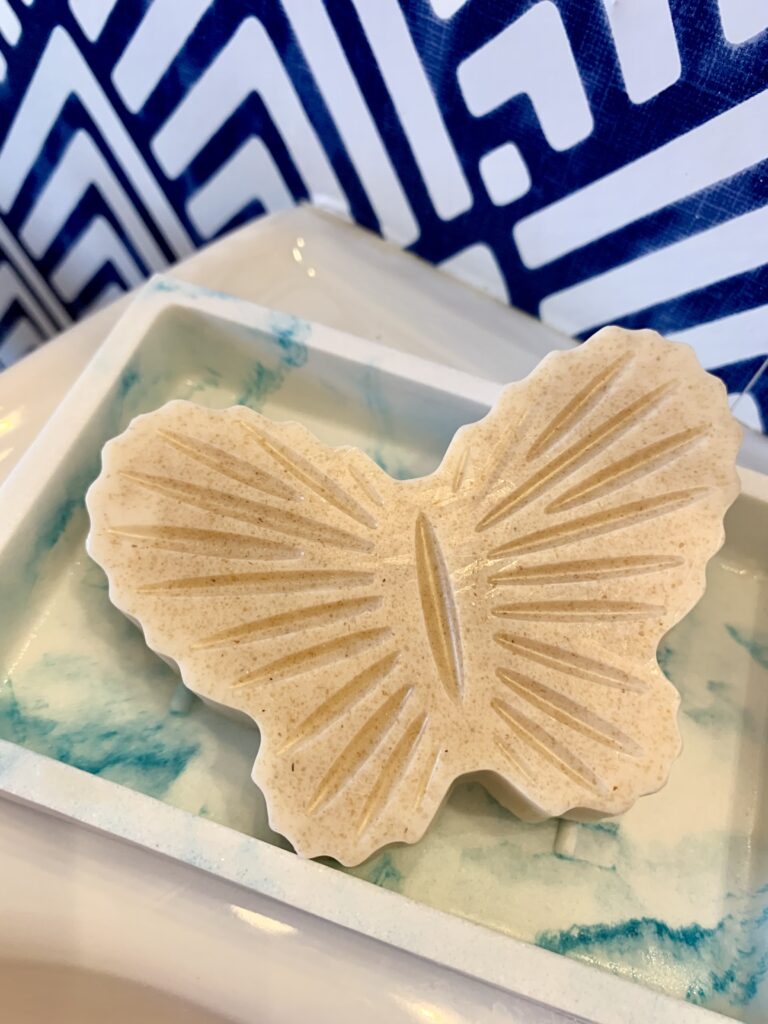 7. Necessities Basket
A basket is such a functional way to store necessities like extra toilet paper and wipes. Potty training mommies can stash extra pull-up's and undies too.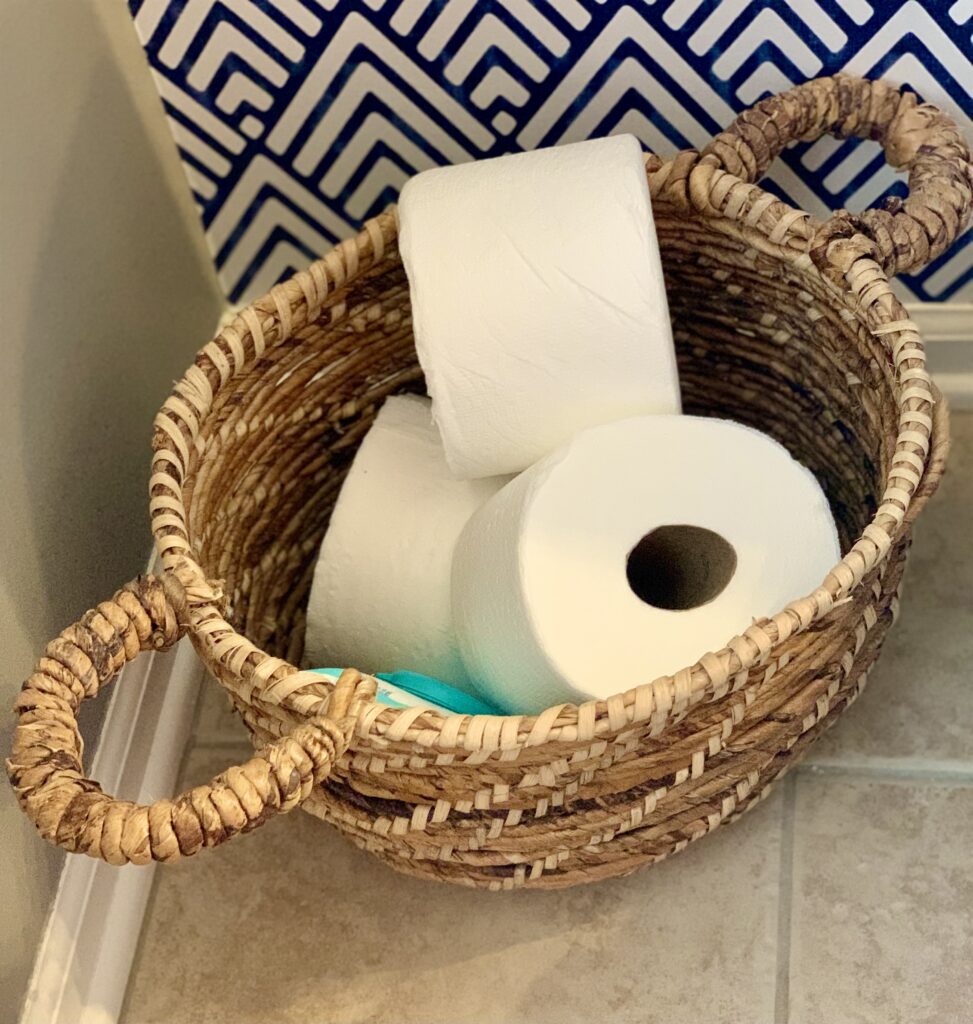 Decoration that serves a purpose is always a winner!
8. JoyFULL Shelving
Add shelves to display knick knacks and pictures. Display things that bring you joy. No room for shelving, then find artwork and pictures that bring you joy. Make your space full of joy for guests and family.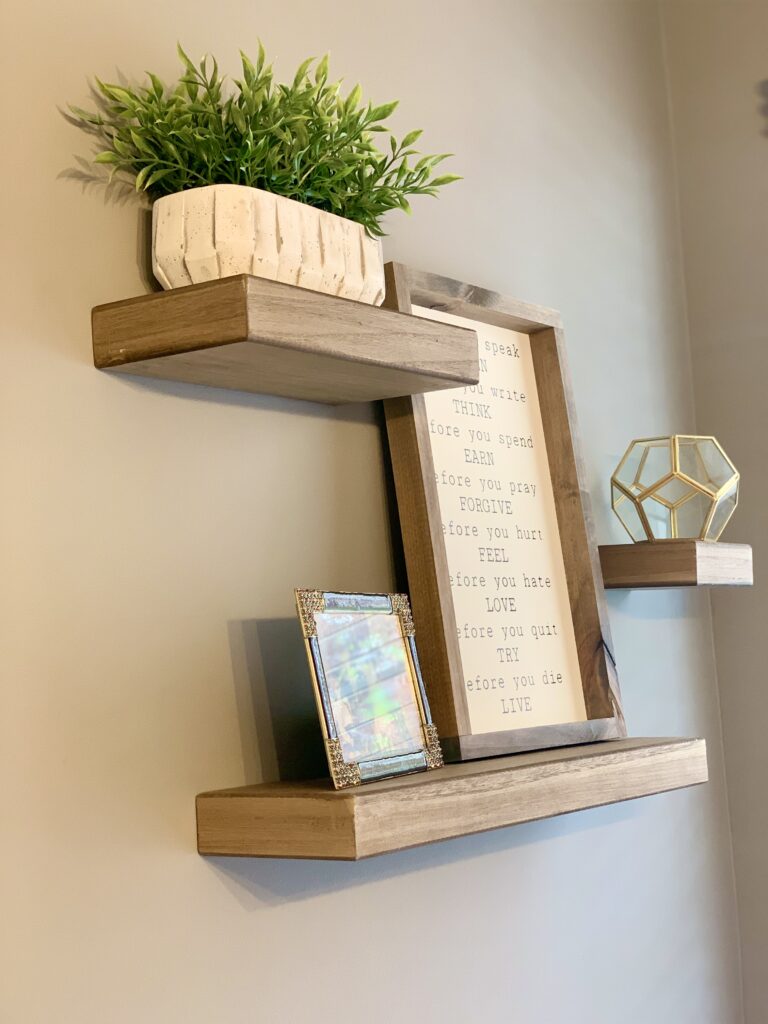 Remember it's totally okay to take your time to transform your space into place you love!
More time = less pressure on your budget + more time to find all those joyFULL things.
You will get there eventually. Be sure to enjoy the journey of decorating along the way.
Have you ever spruced up your guest bathroom?
Which of these tips will you use to spice up your guest bathroom?